Skip to Content
Chimney Caps
Protect your chimney and your family with a custom chimney cap from your chimney company. The single chimney flue cap features a base that's built heavier and stronger than many competitive chimney caps. The mesh is bent inward to form a mounting ledge providing optimum draft.
Custom made to fit your chimney exactly
Prevents birds and squirrels
Protects masonry from moisture
Stops leaf litter
Prevents rain intrusion in your fireplace
Reduces down drafts
Rain drip lip construction
Black backed on enamel galvanized steel
Spark Arrestor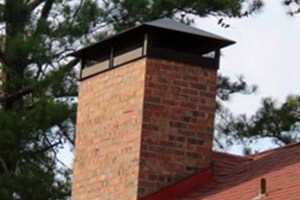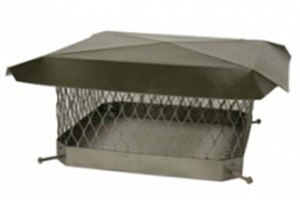 Chimney Damper & Components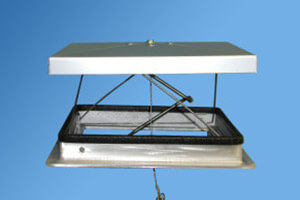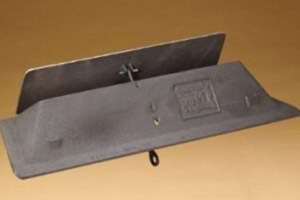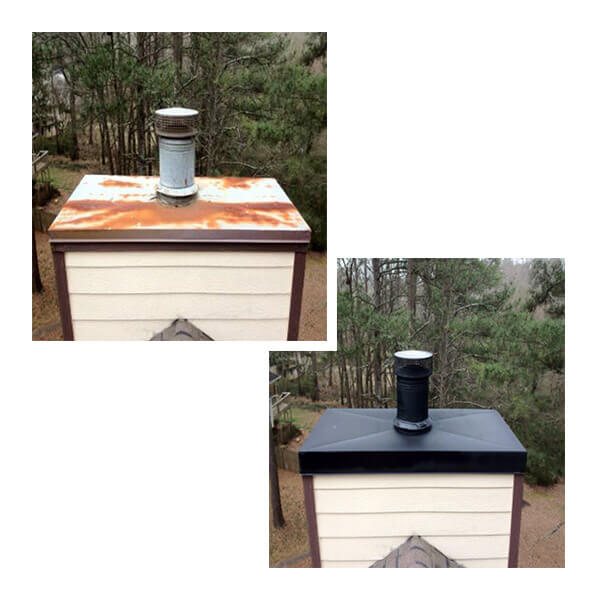 Chimney Pans
Rain Pans
We ensure the proper installation of chimney pans, so that water is prevented from entering into the chimney. We want to make sure the seal is absolutely water tight.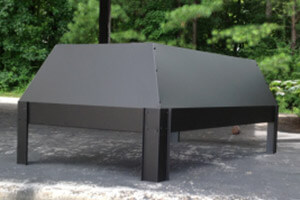 Wind Shrouds
Shrouds are designed to finish off, or highlight the appearance of a chimney with a pre-fab fireplace. They also help prevent down drafts. All pre-fab fireplaces have a rain pan, but not all have a shroud. Shrouds are a great way to dress up your home and give it more curb appeal.
Call Us for All of Your Chimney Needs