Skip to Content
Providing Service for Fireplaces
There's nothing more relaxing during a cold winter's night than a warm and cozy fire. But in order to enjoy one in your home, you must be sure your fireplace is safe for use. To keep your fireplace in good working order, you need to schedule yearly inspections and cleanings before the cold season begins. J.H. Kinard is able to provide complete service for fireplaces. We can inspect, clean, and even replace the fireplace in your home. An old or dirty fireplace puts you at risk for accidental fires that could have otherwise been prevented. Let us inspect your fireplace and recommend the best action to take, whether we believe all it needs is a thorough cleaning or a complete replacement. Please contact us today to schedule service for your fireplace.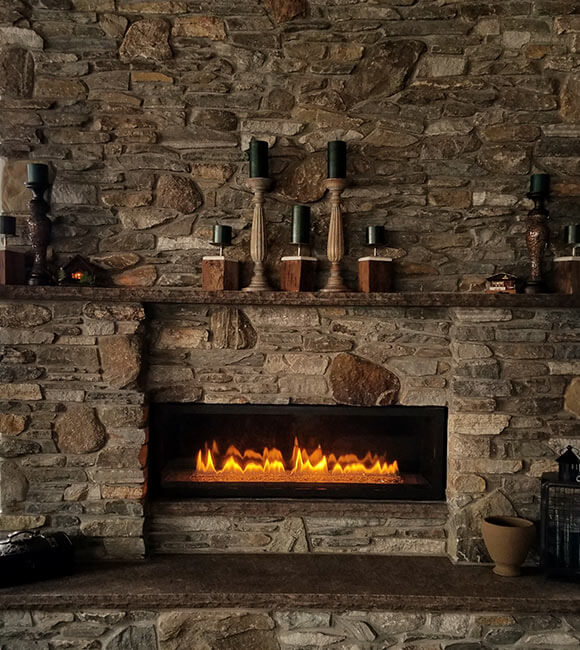 Are You Ready for the Fireplace Season?
Unfortunately, fires caused by faulty fireplaces and chimneys are on the rise. Nearly all of these incidents are preventable with proper inspection and fireplace maintenance. J. H. Kinard is here to ensure your fireplace is in good working order, so you can have safe and cozy fires. Our team can provide annual inspections of your fireplace by an experienced professional, letting you know your fireplace is ready for the winter season. These inspections will include a thorough check of your entire fireplace, including all of the following areas:
Smoke chamber
Flue / Liner Cap
Damper
Firebox and grate
Ash container
Spark screen, doors, tools, and gloves
Hearth protection
Miscellaneous
Schedule an Inspection of Cleaning
Don't let your fireplace go unused because it's dirty or in disrepair. We'll make sure your fireplace is safe enough to use, providing ample airflow for ventilation. This ensures your family gets to enjoy the warmth and atmosphere of a cozy fire without any issues. If you need us to inspect your fireplace, now is the time to give us a call. We'll take a thorough look, going through every item on our checklist to discover any potential problems. Contact us today to set up service at your home.
Call Us for All of Your Chimney Needs