Skip to Content
Your Chimney Service Experts
Your chimney is an essential part of your fireplace, providing a pathway for smoke to exit your home. Without a functional and sturdy chimney, you could face many issues, including improper ventilation and structural problems. The team at J.H. Kinard is here to help you ensure your chimney is in good condition, providing annual cleanings, and even repairs or replacement as needed. Our chimney sweeps and technicians provide some of the best chimney services. Our primary goal is to ensure your chimney is in perfect working condition to work effectively, efficiently, and safely. We'll inspect and let you know which of our services will help your chimney perform to these standards. Contact us today to set up an appointment.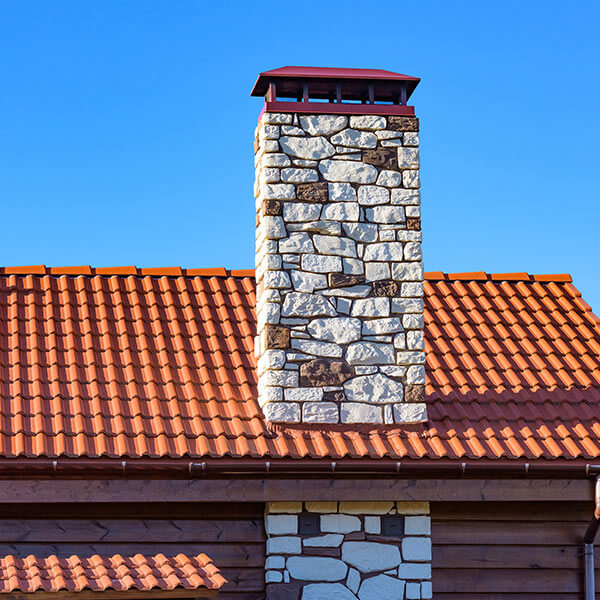 Why Does My Chimney Need Annual Cleaning?
Every time you burn a fire in your fireplace, combustible by-products are created, known as creosote and soot. As the fire burns, these substances cling to your chimney lining, and with continued use, the buildup inside your chimney grows. Since these by-products are combustible, they increase the risk of fire. Hot embers from fires can come into contact with the buildup in your chimney and start a potentially destructive fire. An accumulation of creosote and soot is one of the leading causes of chimney fires that spread into house fires. For this reason, it's important that your chimney is cleaned annually, and J.H. Kinard is the team for the job. We'll thoroughly clean your chimney and flue lining of dangerous deposits of creosote and soot, as well as other potential blockages. After a chimney cleaning by our team, you'll feel confident in safely using your fireplace for the winter season.
Chimney Repair & Replacement
The structure of your chimney is also vital to its safe operation. Damage to your chimney can occur due to many reasons, but harsh weather and exposure to too much rainwater are primarily the cause. If you catch the problem early, a simple repair is often enough to get your chimney back in shape. However, sometimes, a total replacement is needed if the damage is significant. J.H. Kinard is able to provide both chimney repairs and replacement at your home in Fayetteville, GA. Please reach out to us if you're concerned the structure of your chimney is compromised.
Call Us for All of Your Chimney Needs