Skip to Content
Enhance Your Home with Vinyl Siding
Are you looking for a way to upgrade the curb appeal of your home? New siding is a sure way to enhance your home's exterior and protect it from the elements. Damaged or old siding can leave your home vulnerable to the weather. Ensure your home looks its best and is protected by installing new vinyl siding at your Fayetteville, GA home with the help of J.H. Kinard. We have a variety of siding options to choose from, so you're sure to find something that suits your style. Our team is experienced at helping our customers choose the right siding for their needs and at providing superior installation. Call us today to set up an appointment to discuss your siding needs.
Reasons to Choose Vinyl Siding
As a homeowner, you want the very best for your home. After all, your residence is likely the biggest investment you've ever made. Ensure you outfit it with siding that not only protects it but also makes it look beautiful, too. There are many reasons to choose vinyl as the siding option for your home, including:
Withstands Weather
Vinyl siding can withstand the hottest summers and sub-zero winters. It's also strong enough to stand up to winds of 110 miles per hour or more. Vinyl will retain its look for years to come, ensuring your home always looks great.
Easy to Maintain
Of all building materials, vinyl siding requires the least amount of time and money to maintain. You'll only have to clean the siding periodically with mild soap and water to help it retain its beauty.
Color Does Not Fade
There's no need to stain, paint, or caulk vinyl siding. The color stays bright and vibrant, ensuring your home has excellent curb appeal for years to come.
Resists Decay
Vinyl siding doesn't absorb water, and as such, is not susceptible to rot or decay. You won't have to worry about replacing your vinyl siding for many, many years.
Energy Efficient
Keep your home at a comfortable temperature with energy efficient vinyl siding. This siding option provides continuous insulation to prevent heat loss.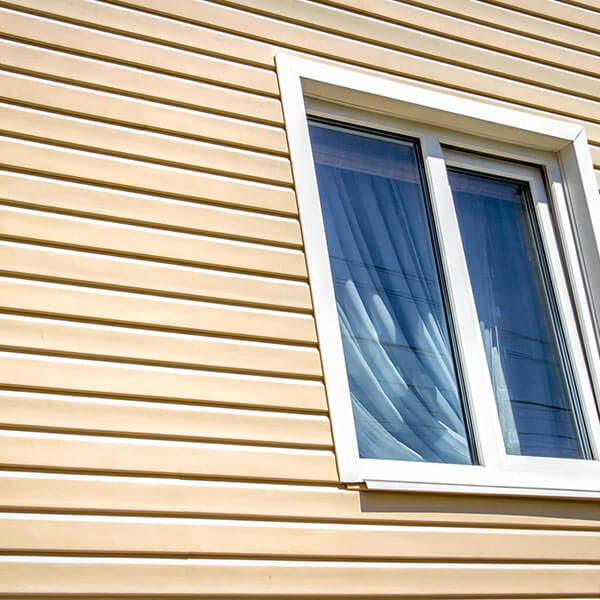 Types of Vinyl Siding
Vinyl siding offers something for everyone, as the material is available in a vast selection of profiles, shapes, textures, and colors. No matter your style, you're sure to find a vinyl siding to suit your taste. We offer vinyl siding with all of the following features:
Horizontal and vertical profiles
Shakes, scallops, fish scales
Varying textures, ranging from smooth to deep wood grain
Beaded, clapboard, and Dutchlap designs
Hundreds of colors to choose from
Choose Us to Install Your Vinyl Siding
At J.H. Kinard, we've been helping Fayetteville, GA residents keep their homes looking great for many years. Our expert team is experienced and knowledgeable to provide superior service and installation of vinyl siding. Contact us today to learn more about our siding options or to schedule a consultation at your home.
Call Us for All of Your Chimney Needs